The J-Series Submarines saw service in Great Britain, where they were built during 1915/1916 in an attempt to outrun German U-Boats rumoured to be under construction that were capable of 24 knots. The J-Series couldn?t achieve this speed ? though the achieved a respectable 19 knots.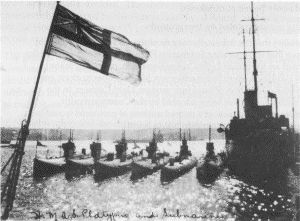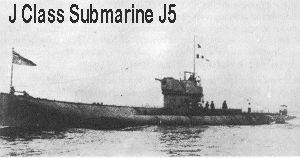 Each of the J-series have a unique bow ring and modifications after construction. It is worth diving them all to compare their hull modifications, the rings, and their internal configuration.
With an interesting WW I history ? they saw significant service. They were eventually given as a gift from the British Royal Navy to the Australian Navy in 1919. There were also some interesting peace time incidents, including collisions and an accidental sinking!
Due to their extensive service during the War, when they arrived ? the submarines required expensive ongoing maintenance that the Australian Navy simply could not keep up ? and after extensive analysis and investigation into means of keeping them afloat, all were eventually stripped then scuttled, in 1926